UP NEXT! Artist Discovery Session to Feature 18 New Works
Discover 18 diverse and exciting new works that are tour ready for the 2023-24 season at the UP NEXT! Artist Discovery Session at the APAP|NYC+ conference. Save the date, January 13 from 2:30 to 4:30 p.m. Admission is limited to fully registered conference attendees

The artists and their new work selected for UP NEXT! are: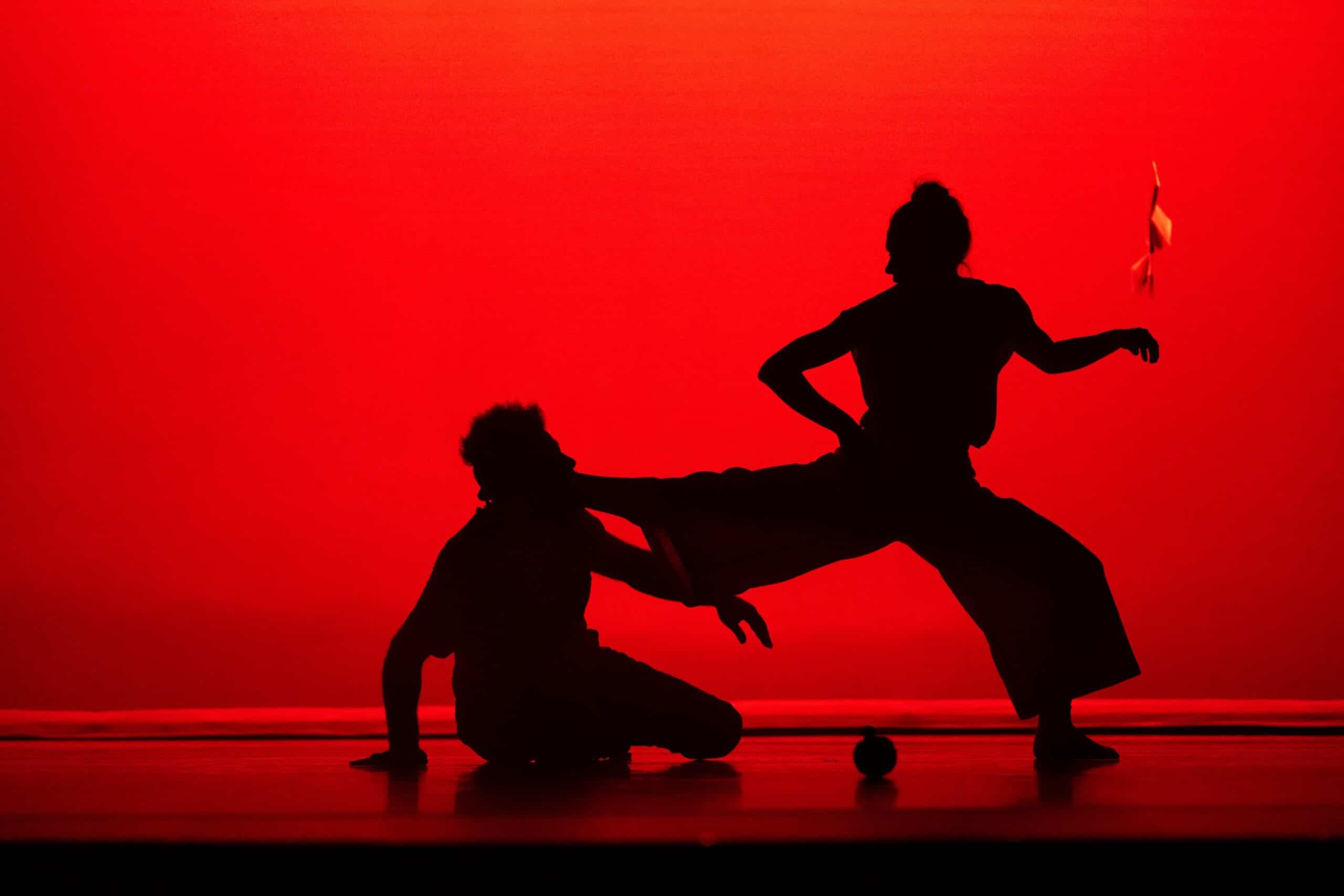 Alexis Fletcher and Arash Khakpour
All my being is a dark verse

Alexis Fletcher and Arash Khakpour (creators, performers, directors), introduce their new full-length duet, All my being is a dark verse. Inspired by beloved female Persian poet Forugh Farrokhzad, their new creation, described as "exciting and ambitious," (Stir Magazine), weaves together their backgrounds in contact improvisation, contemporary dance, and ballet to create a virtuosic and explosive, yet intimate and textured, movement language that is uniquely their own. "Dreamlike and gorgeous" set design (Stir), visual art, poetry and original composition infuses a work that reaches across cultures, languages, and ideologies in the practice of duet.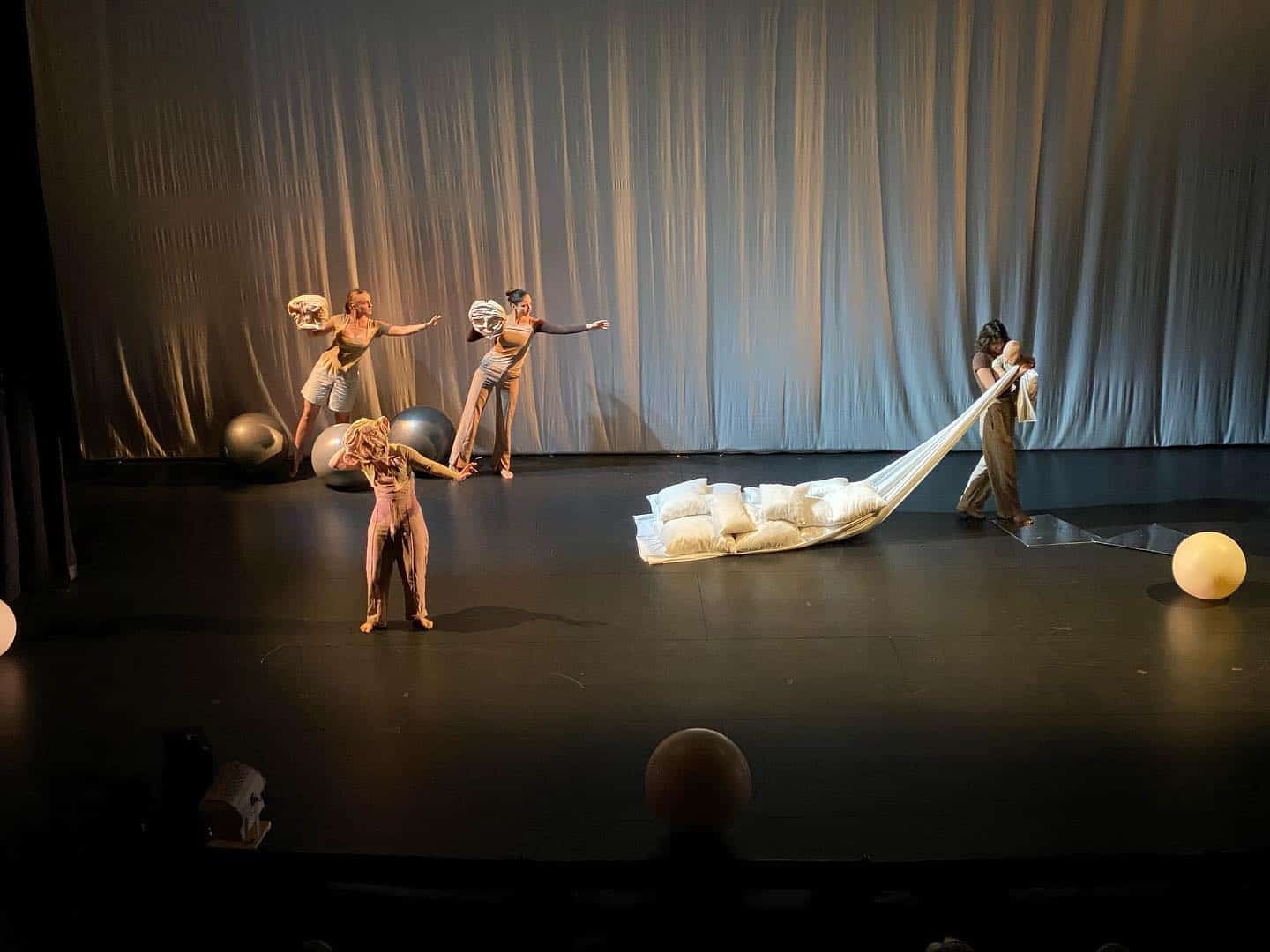 Audrey Rose Dégez
Mothermotherland

Mothermotherland is a devised performance that explores motherhood, motherland, and Ukrainian and 2 American experience through the lens of Mykola Khyvylovy's autobiographical short story "I am (a
Romantic)" (1924). This performance was co-written and co-directed by all members of Slovo. Theater Group. Styles explored are those of Les Kurbas (movement and gestus), Jacques Lecoq (physical theatre, masks, tragic clown), and post-documentary theatre. Multiple realities exist and overlap with one another; there are the actors and their personal experiences, the actors playing themselves and their personal stories, there are the characters of "I am (a Romantic)", and there is Mykola Khyvylovy.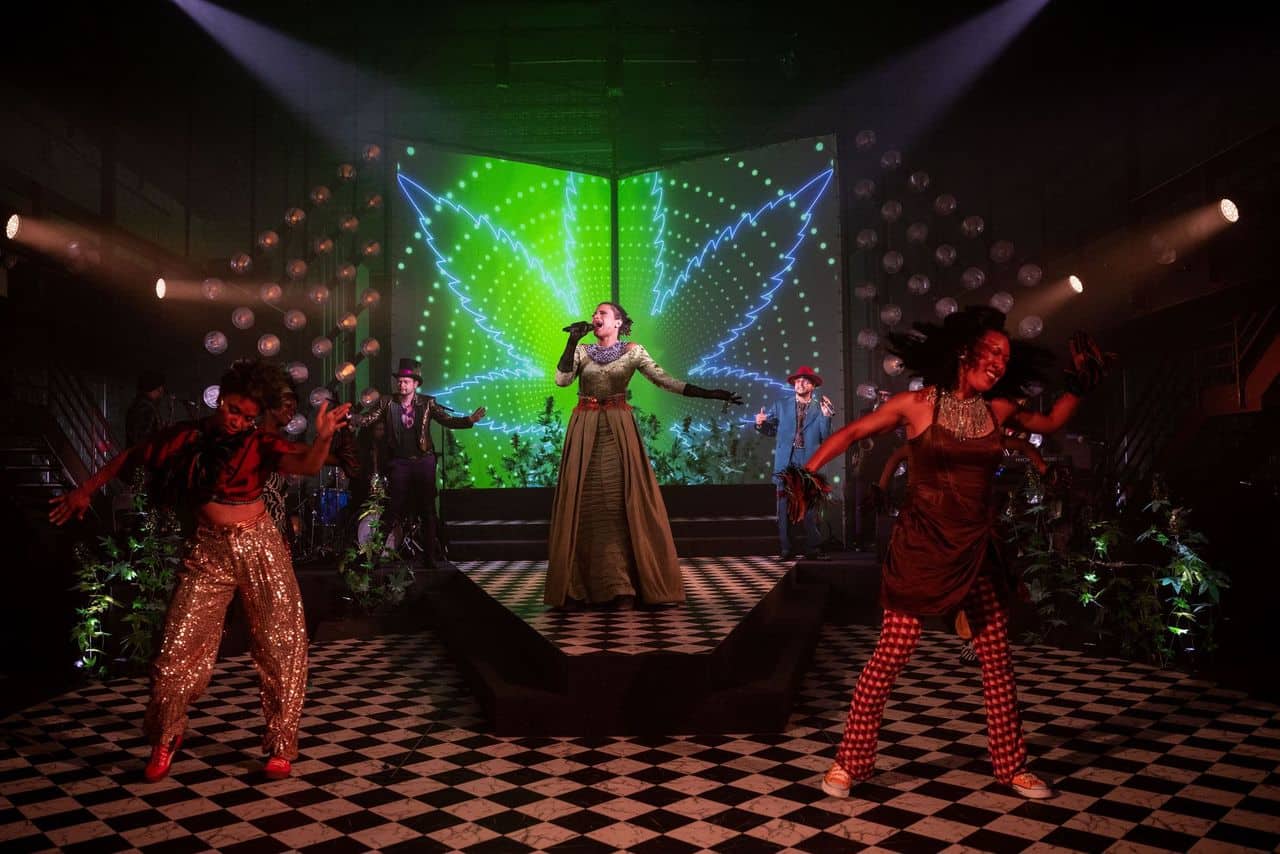 Baba Israel & Grace Galu (lead creators)
CANNABIS: A VIPER VAUDEVILLE

CANNABIS: A VIPER VAUDEVILLE is a theatrical concert exploring the history of cannabis using music, dance, and spoken word grounded in the Hip Hop tradition of the remix and mashup. Inspired by Martin A. Lee's book Smoke Signals: A Social History of Marijuana, CANNABIS! weaves the music of icons, stories of grassroots activists and personal narratives. From Congo Square to the speakeasies of the jazz age, from the revolutionary happenings of the '60s to the AIDS activism of the San Francisco buyers club, our time traveling tale invokes a tradition of rebel spaces — sites of music, healing, and resistance.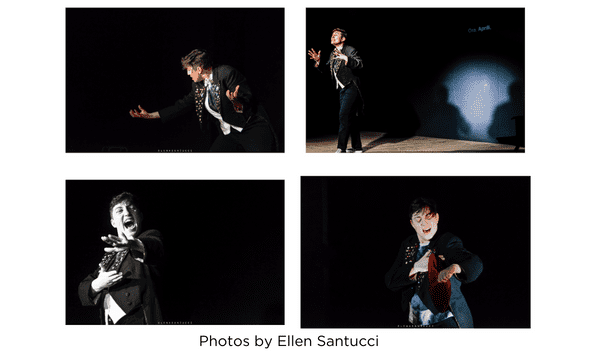 Crystal Skillman
OPEN

A NYTimes Critics' Pick solo play with a strong message of resilience for the LGBTQ+ community. In this queer love story, a woman called The Magician presents a myriad of tricks for our entertainment, yet her performance seems to be attempting something more impossible than illusion—to rescue her girlfriend from death after a vicious attack. Under the direction of Flying Carpet Theatre Co.'s interim Artistic Director Jessi D. Hill, OPEN has received raves in NYC, Edinburgh, and Rome after the production's recent tour in Italy featuring Lily Ali-Oshatz. Lighting/scenic design: Sarah Johnston; sound design: Emma Wilk, costume design: Madeline Wall.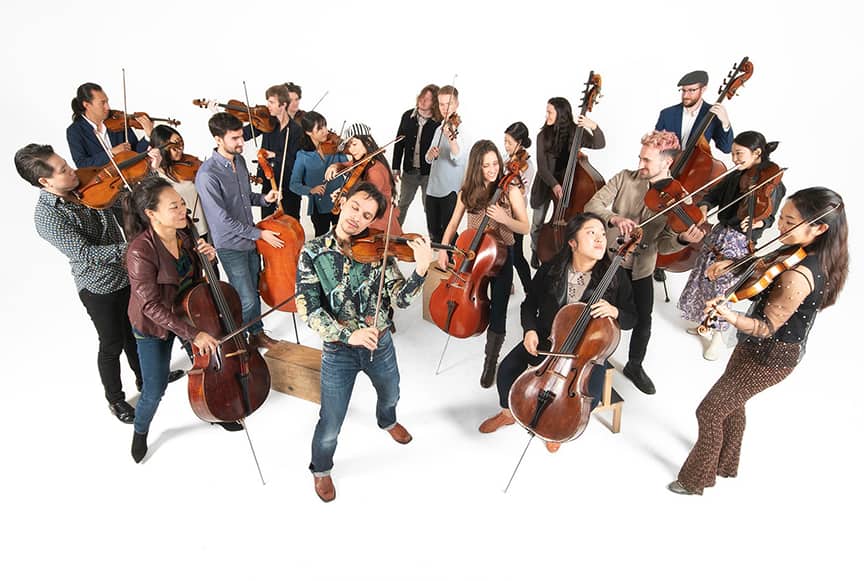 Delirium Musicum
Seasons

Compelled to bring our artistic voice to the critical global conversation surrounding climate issues, this concert program by Delirium Musicum pairs two viscerally engaging tour-de-force works for chamber orchestra and solo violin: Max Richter's contemporary reinterpretation of Vivaldi's Four Seasons with Philip Glass's fierce Violin Concerto No.2 "The American Four Seasons". The fearless, unapologetically fervent playing of Etienne Gara and his gang of quintessentially L.A. musicians offers audiences an experience sparking human connection, emotions, and delirious energy. An album with this program is coming out in April 2023, released by Warner Classics.


Honolulu Theatre for Youth
The Pa'akai We Bring

This original production introduces audiences to the Native Hawaiian relationship to pa'akai (salt). Traditionally, pa'akai is food, medicine, a sacrament and a treasured gift. The play follows multiple generations of salt farmers on the island of Kauai, mixing ancient stories, hula, live music, original songs and plenty of audience participation into a tasty potluck of performance, joyously served up with aloha. Created by Honolulu Theatre for Youth in partnership with the Bishop Museum and cultural elders and leaders, the performance is a treasure for multi-generational audiences.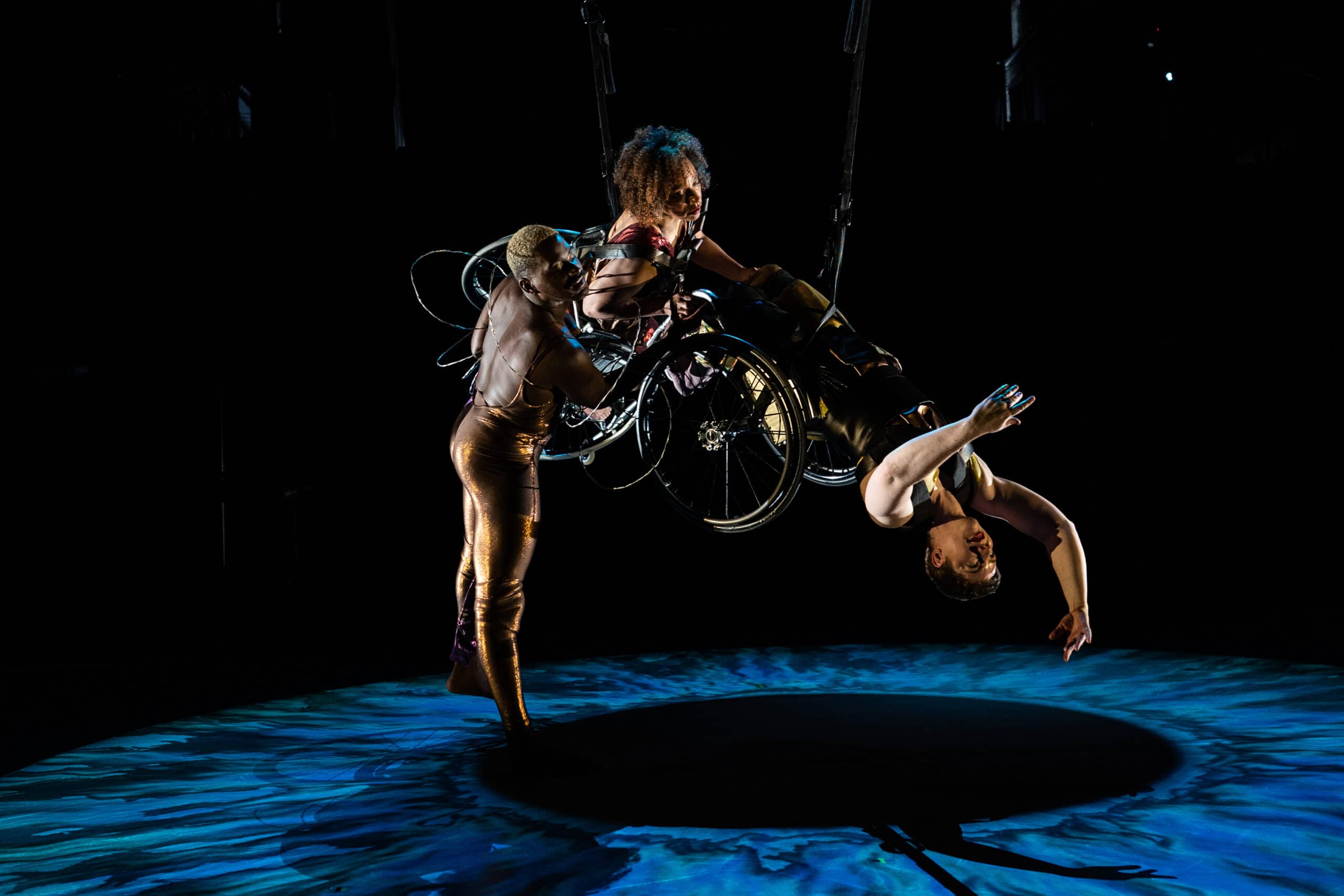 Kinetic Light
Wired

Wired is a potent contemporary aerial dance-theater performance that explores race, gender, and disability stories of barbed wire in the United States, tracing the fine line between "us" and "them" and exploring the contradictions, dangers, and beauty of barbed wire. A response to Melvin Edwards' Pyramid Up and Down Pyramid, Wired is an immense and intimate work of sound, light, and movement.

Wired ruminates on power, belonging, abolition and deinstitutionalization, sexuality, art, community, and connection—embodying disability as creative and cultural force. Wired also expresses Kinetic Light's expansive access work, focusing on equitable aesthetic access and accessible performance culture.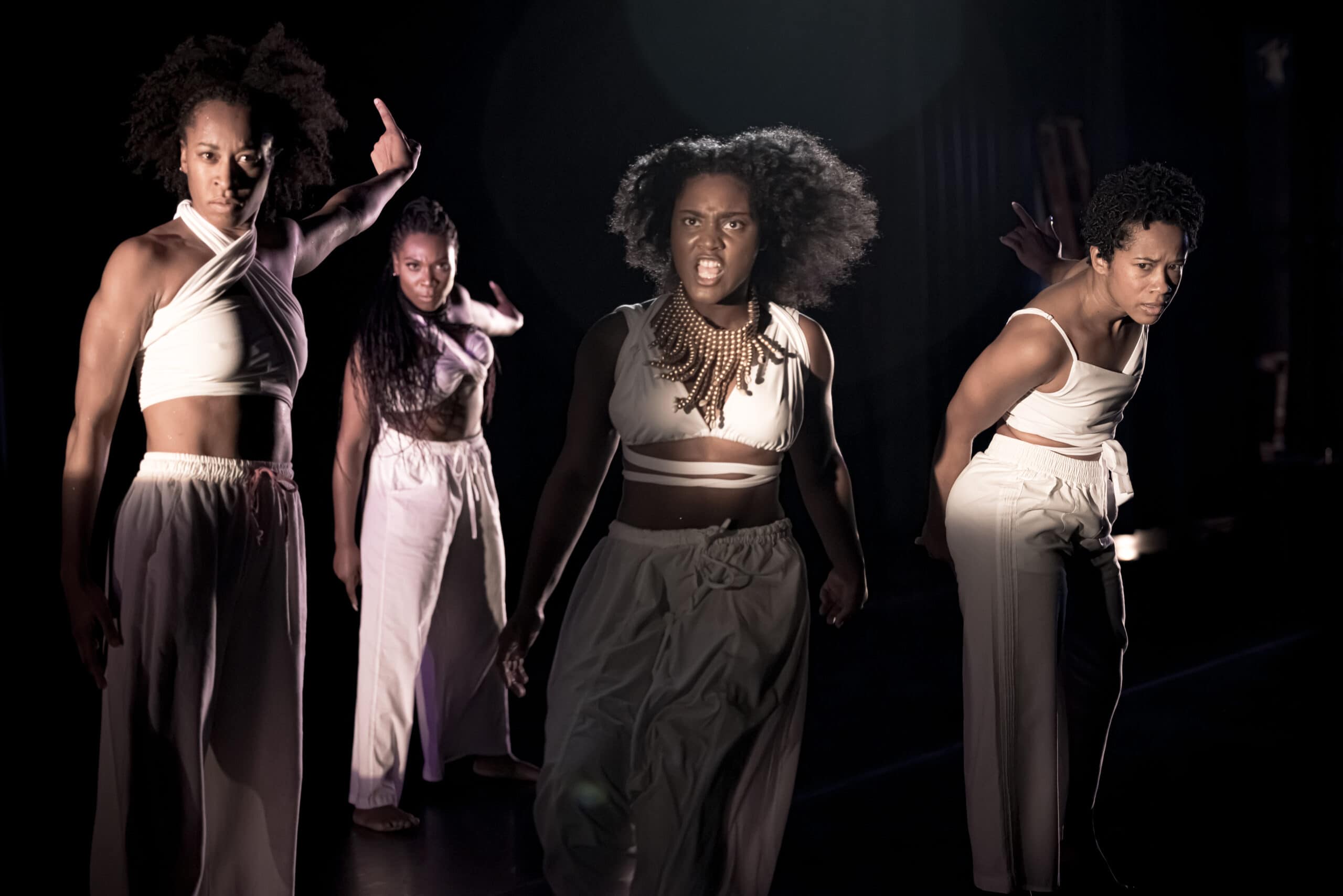 KM Dance Project
Raw Fruit

Raw Fruit is a collection of stories that reveals the essence of ancestral values which have been woven into the cultural fabric of Black folk's lives.

This multidisciplinary work examines legacy, identity, socialization, unity, & friction inside the southern Black family dynamic. Raw Fruit is a celebration of New Orleans culture juxtaposed to the complexities of the African American experience in the south. Using dance to elevate the voices of African American women, this work is steeped in the movement, sound & spirit of Black folks in New Orleans & layered with visceral expressions of lineage, retention & ancestral memory.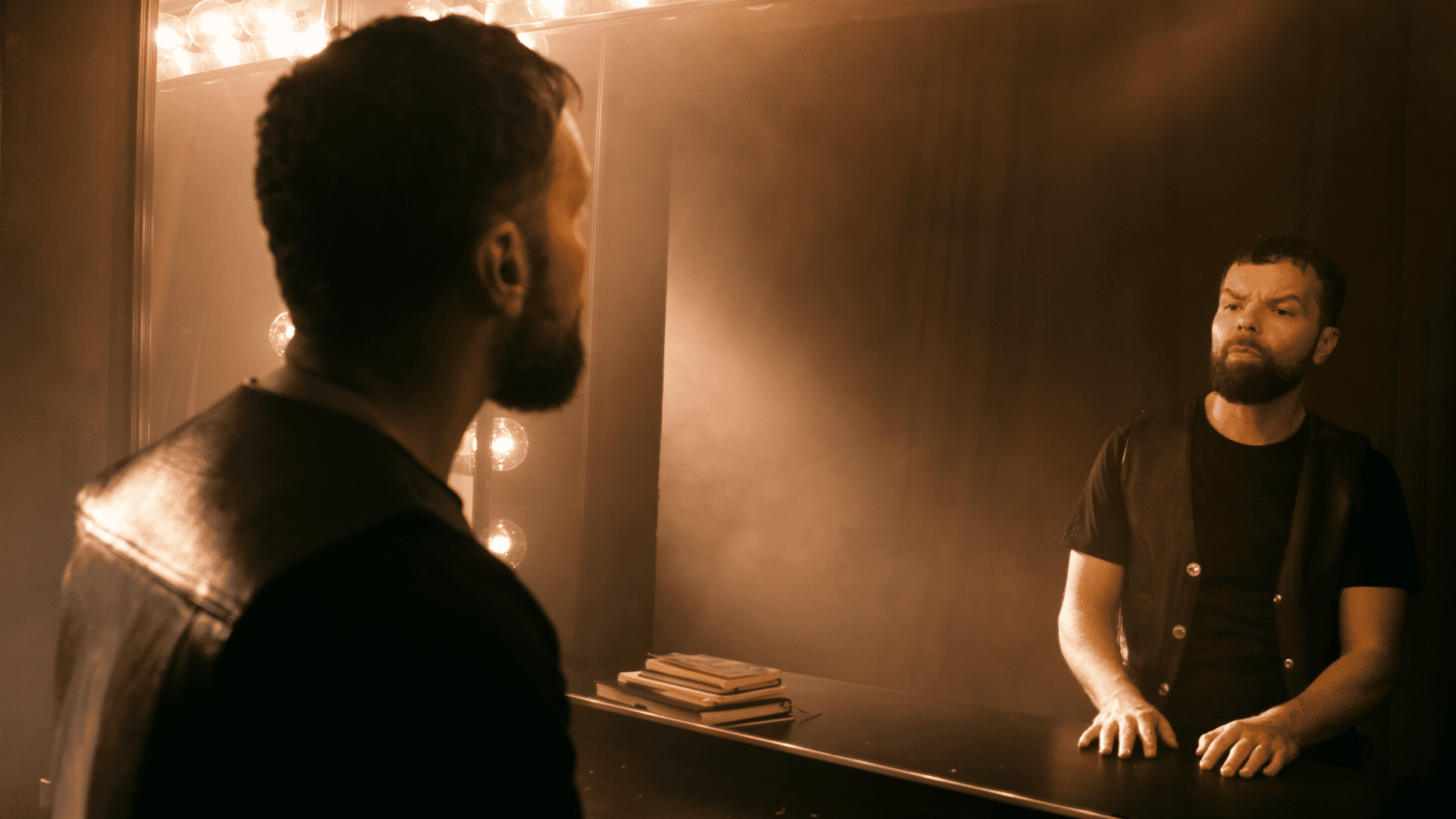 Lemon Andersen
When Aliens Fall From The Sky

ALIENS is the long awaited return to the stage of Tony Award winning poet, performance artist, and brand creative Lemon Andersen. Sancocho for the soul painstakingly prepared for the Latinx diaspora, ALIENS speaks truth to power of the unidentified, undocumented, unyielding. Shining light on the brightly saturated threads tightly woven throughout America's small towns and booming metropolises, Lemon spits searing, insightful rhymes about the communities that are the bone marrow of our nation.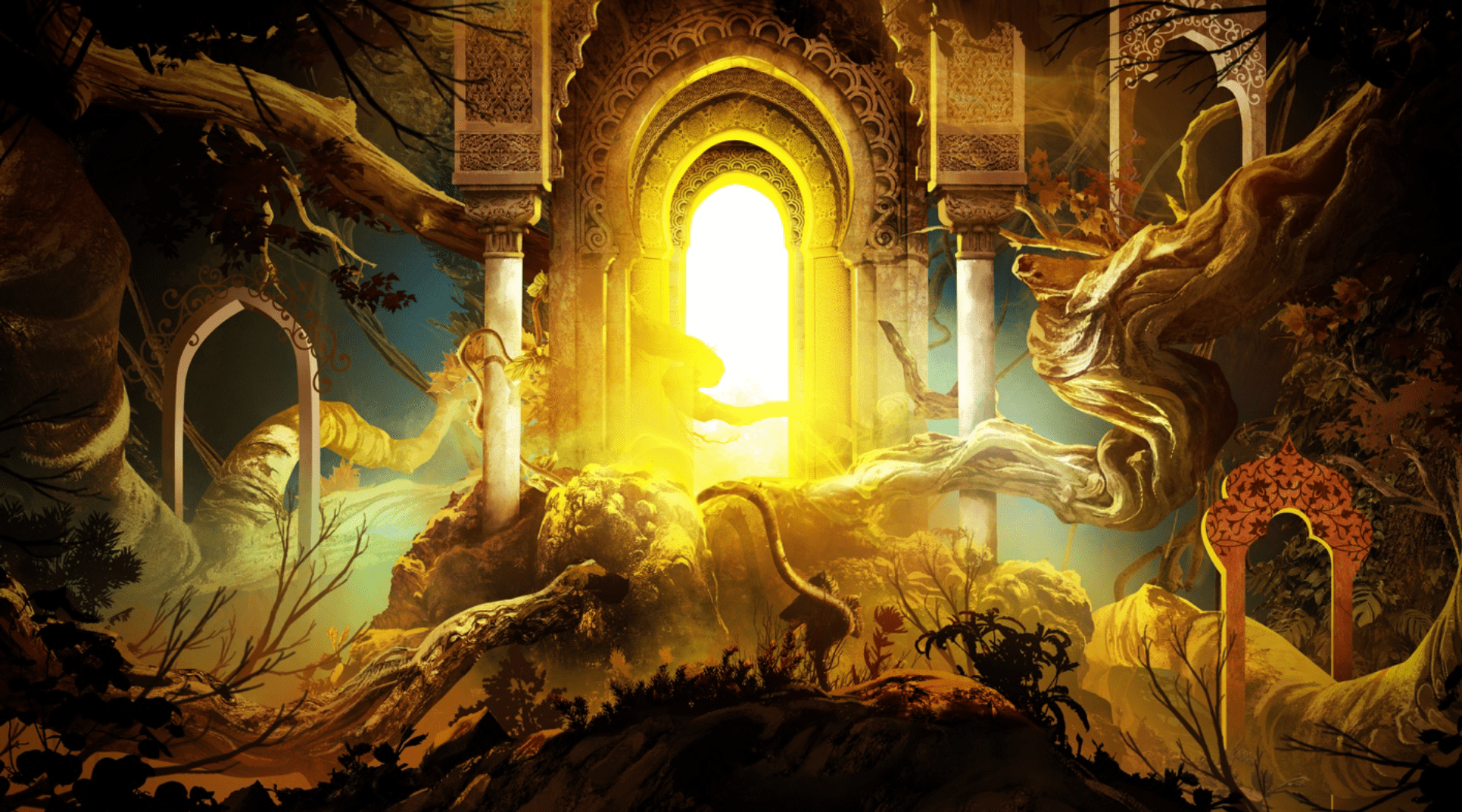 Loga Ramin Torkian
The Seven Realms of Attar

Seven Realms is a modern musical theater work at the intersection of art, technology, and narrative poetry. This immersive experience presents the 12thC Iranian Sufi poet's Conference of the Birds through a radical, modern interpretation. Chronicling the gathering of all the world's birds in a time of great strife, the birds(avatars) encounter obstacles that allegorically describe various stages of evolution and purification through seven realms.

The stage utilizes elaborate digital mapping technology projecting mesmerizing illustrations that allow the realms and the anthropomorphic birds to come to life. The technology/animation are sound/movement reactive, allowing the artists to control the animated characters live.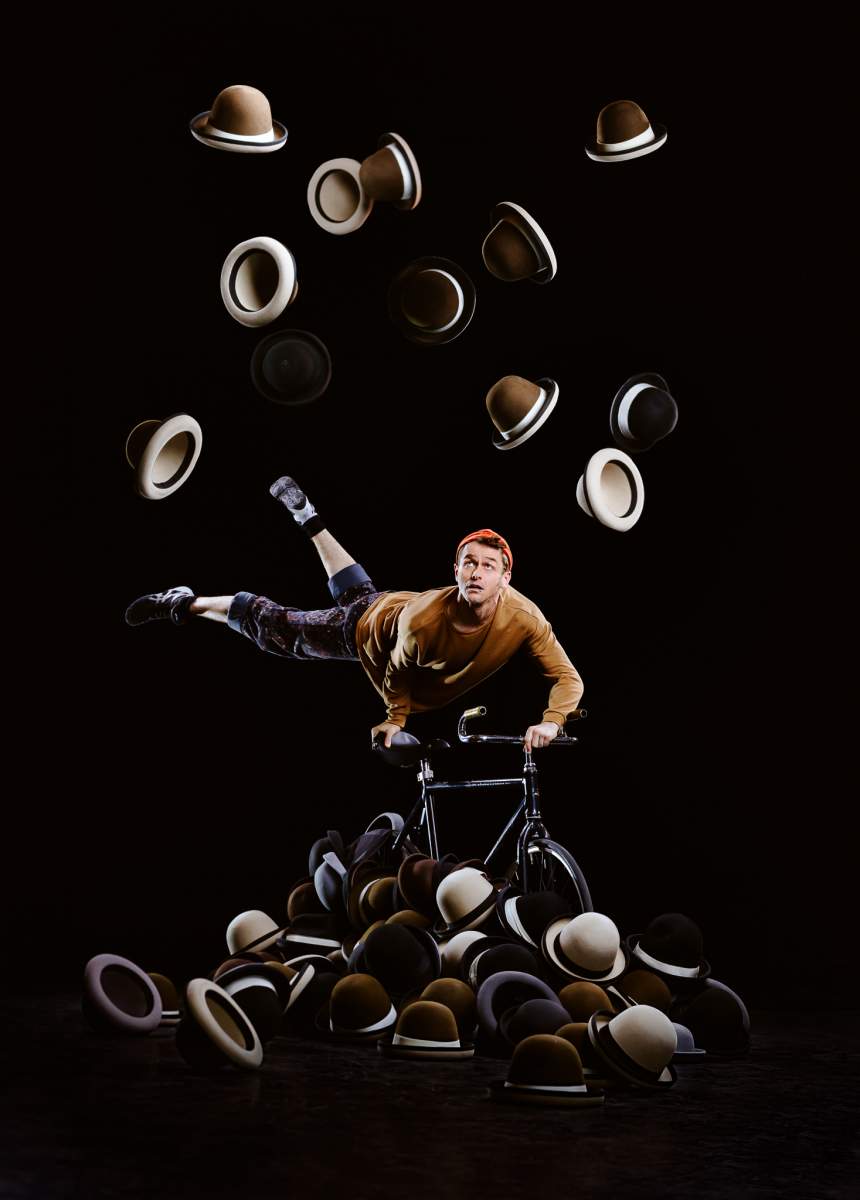 Machine de Cirque
Robot Infidele

Robot Infidele, features one acrobat with two live musicians. At the heart of the hatmaker's world is a conveyor belt, lamp post, ladder and a bicycle. Challenging the laws of physics, each object takes on a life of its own throughout this delightful show. The two physically gifted musicians appear as aspects of the acrobat's hatmaker character, serving as faithful accomplices as the action shifts between taking and losing control. Object theater, physical feats, and inventive diversions are the essence of Robot Infidele. Tours with a total of 5 people, for audiences between 100 to 1,000 in size, ages 4+.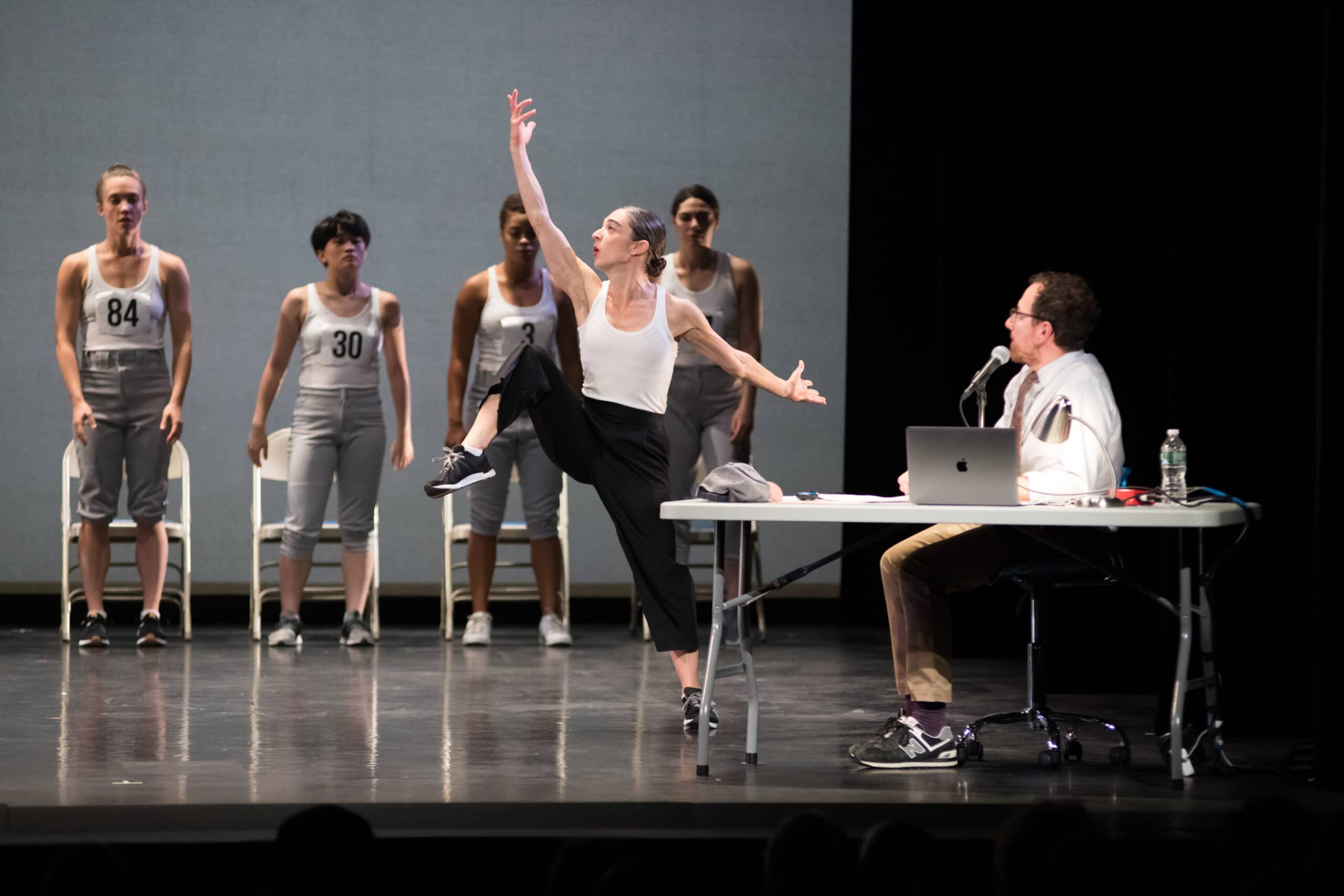 Monica Bill Barnes & Company
The Running Show

The Running Show documents the life of a dancer through movement, interviews, and stories. The one-hour show features a large cast of local performers in every engagement. Dancers from the community, ranging in age from 12 to 85 years old, join Monica Bill Barnes on stage, learning their parts in one week. Robbie Saenz de Viteri interviews each cast, incorporating their voices and stories into the show giving the audience an unprecedented look into the life of a dancer as a new kind of sports hero, one that keeps moving against all odds. "full-throttle, humor-infused dance-theater." – Steve Sucato, Dance Magazine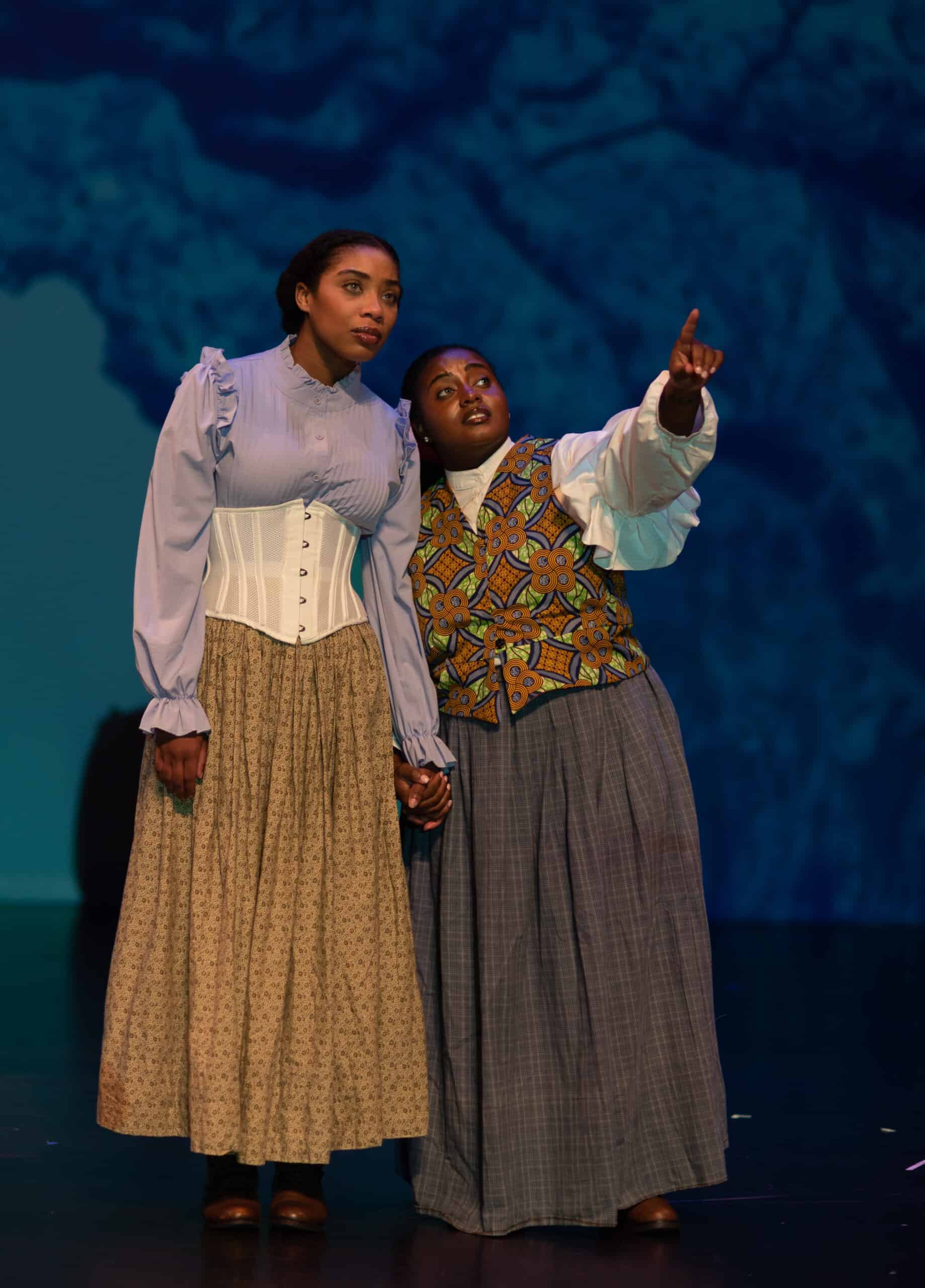 NORTH: The Musical by Ashli St. Armant
NORTH: The Musical

NORTH: The Musical follows precocious Lawrence and his mother, Minnie, as they escape the Deep South and travel North through the Underground Railroad, to seek freedom. Set in the 1850s, NORTH is based on actual accounts of slave escapes through the Underground Railroad network, as well as Ms. St. Armant's personal family history of overcoming slavery in Louisiana. While acknowledging the realities of slavery, the book and original musical compositions by Ms. St. Armant bring out the full experience of freedom-seekers: optimism, bravery, playfulness, wonder, suspense and mystery.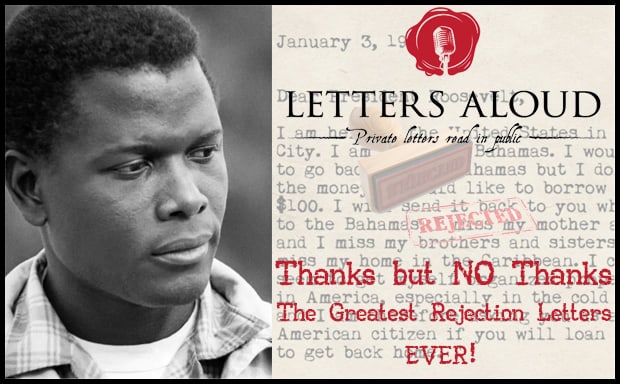 Paul Morgan Stetler
Thanks, But No Thanks -- The Greatest Rejection Letters of All Time

The road to success is paved with rejection and, boy oh boy, have we got the letters to prove it. Letters Aloud's newest show is called "Thanks, But No Thanks -- The Greatest Rejection Letters of All Time." Among the dozens of gems in this program, Stephen King receives his first rejection letter from "Spacemen Magazine", Andy Warhol is asked to pick up his painting at the front desk before it is hauled away, Gertrude Stein gets a taste of her repetitive medicine, a young Sidney Poitier tries to borrow $100 from President Franklin Roosevelt (he said no), and a 17-year-old college applicant hilariously rejects the rejection letter she received from Duke University.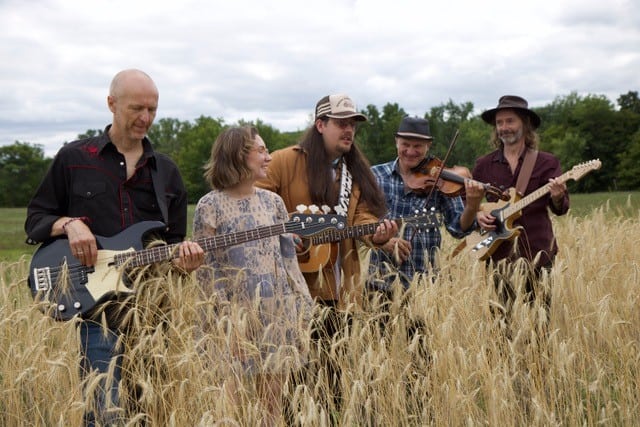 Sultans of String & Friends Indigenous Collaborations - Walking Through the Fire

BILLBOARD-charting Sultans of String has created the most ambitious and important project of their career, a beautiful collection of collaborations with First Nations, Metis, and Inuit artists across Turtle Island, created in the spirit of the Truth & Reconciliation Commission that asks for Indigenous and non-Indigenous people to work together as an opportunity to show a path forward. The result is an exciting and moving performance with their collaborators in an exhilarating show. Sultans also have incredible multimedia technology to bring in virtual guests on the big screen, including Dr. Duke Redbird, the Northern Cree Pow Wow group, and more!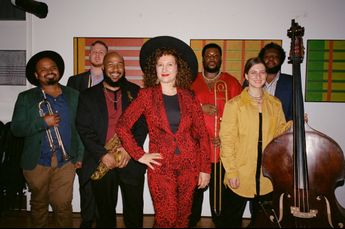 Svetlana & The New York Collective
Swing Makes You Sing!

Swing Makes You Sing! is an interactive concert that utilizes band's virtuoso musicianship, storytelling, vocals and tap-dancing to create a vibrant, emotionally engaging, and historically grounded introduction to jazz for all families. The ensemble members bring their extensive experience in Jazz Education and stellar musicianship to deliver a concert designed to instill in our youth a deeper understanding and love for jazz. Swing Makes You Sing! concert and accompanying outreach programs have been performed dozens of times in NY, FL, NC and internationally (for the Bahrain Jazz festival).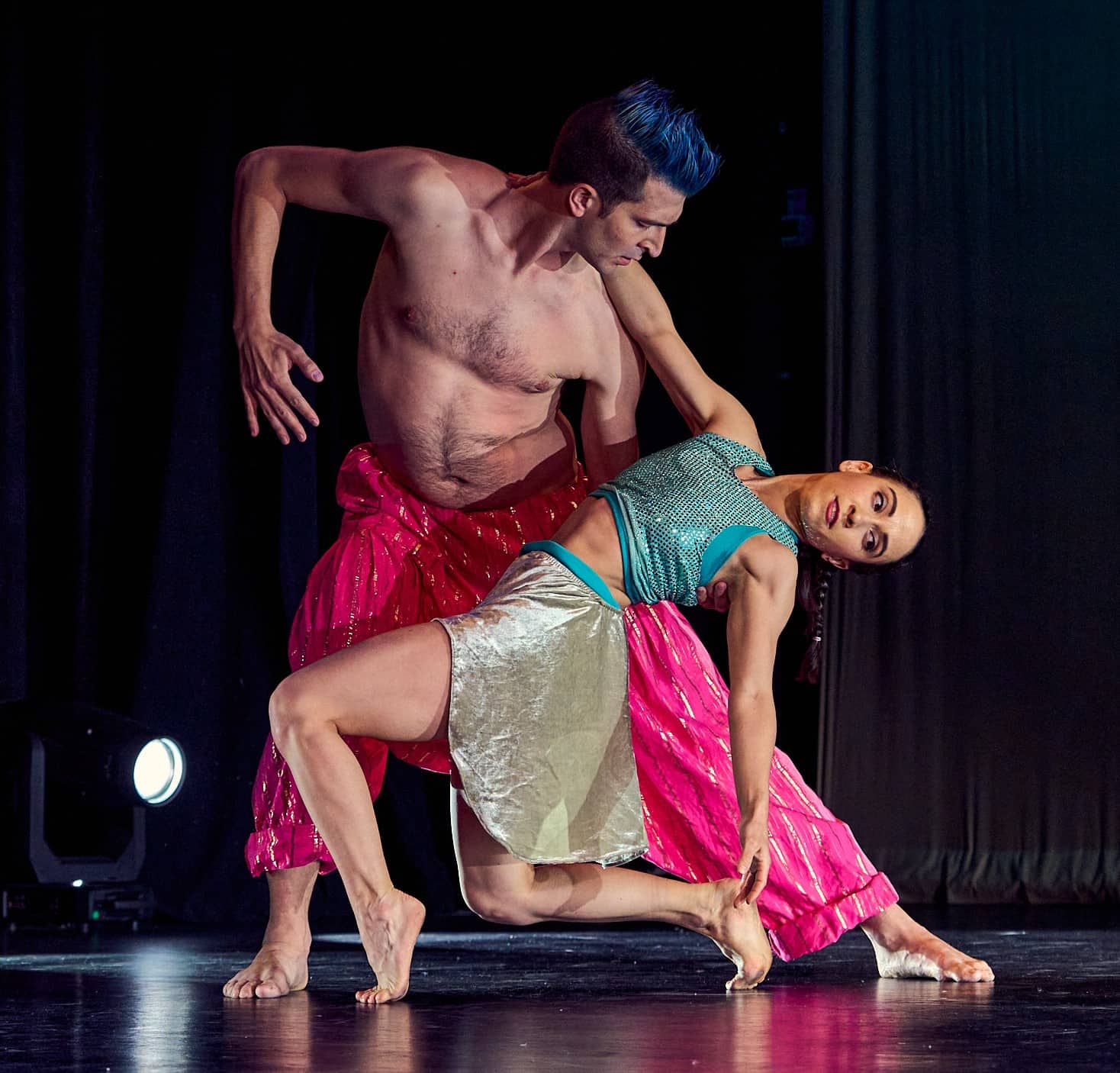 Valerie Green / Dance Entropy
HOME

HOME is an international cross-collaborative dance project with choreographers from six countries: Maria Naidu (Sweden), Ashley Lobo (India), Souleymane Badolo (Burkina Faso), Sandra Ramírez (Colombia), Bassam Abou Diab (Lebanon), and Dance Entropy's Artistic Director Valerie Green (US). These esteemed choreographers were commissioned by Green to create a work for her company examining the meaning of home from their own unique traditions and perspectives. Directed by Green, the dynamic full-evening work, which weaves together the different dances, explores identity, cultural, environment, ritual, history, and community. In these divided times, connection and understanding across diverse cultures is needed more than ever.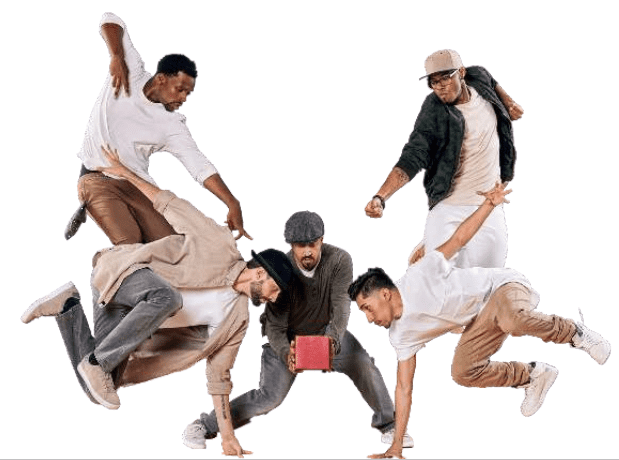 Versa-Style Dance Company Freemind Freestyle

"Freemind Freestyle," brings high–energy, unadulterated Hip Hop movement to the stage. No show will be the same, as each night will offer a brand new experience of FREESTYLE dance live on stage.
Audiences will walk away with a visceral immersion into Hip Hop dance culture.

The work explores the concept of freedom from both an ancestral and evolutionary lens, blending cutting-edge Hip Hop, Popping, and Krump movement with House dance, a deeply respected form of Street dance that inherently pays homage to the Afro-Latin roots of the company.