APAP Members: Cast Your Vote!
APAP members, it's time to vote! Then plan on joining us for the APAP Annual Membership Meeting, followed by a Town Hall on
Monday, January 16, 2023 from 11:00 a.m. - 12:30 p.m. (EST)
in person at the APAP|NYC+ 2023 conference. A livestreaming option is available for those not attending conference. If you wish to stream the member meeting, please
register here
.
Each APAP member organization and each individual member may cast one vote. Please review the following items (the board slate and member minutes) up for membership vote and
submit your ballot here
.
Board Slate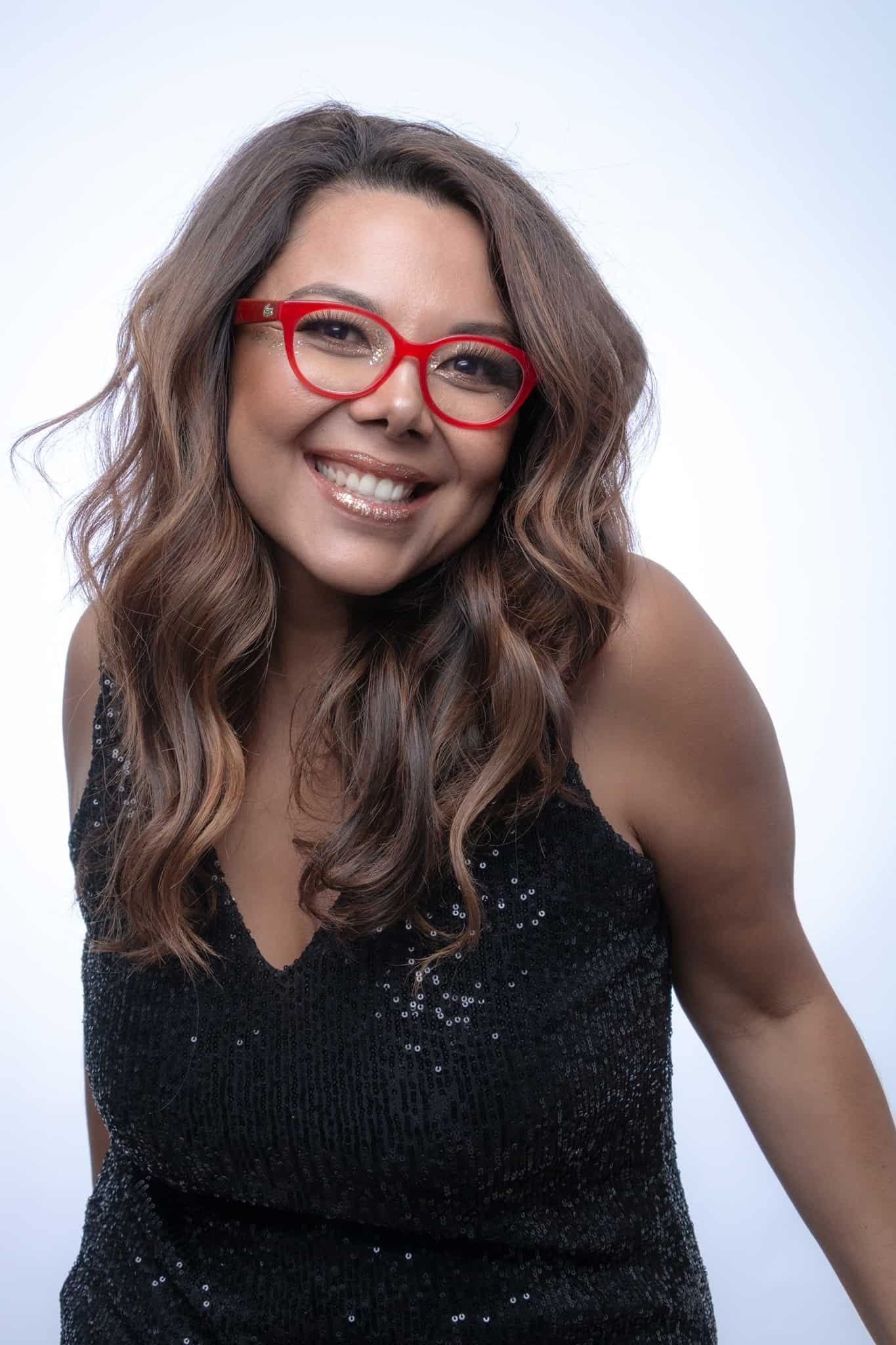 Cristina Vázquez
Director, Contenidos Artísticos Producción y Difusión
Chicago, IL
2nd Term Renewal

In 2013, Cristina Vázquez founded Contenidos Artisticos, Produccion y Difusion A.C. in Mexico. Working in partnership with other performing arts and culture producers, she facilitates events and performances. To-date, these have included: the Jose Alfredo Jiménez International Festival (2012 & 2013); operas for the Teatro del Bicentenario (2011-2016); and performing arts programming for the State Institute of Culture of Guanajuato (Since 2013). Vázquez developed and staged the concept of the Urban Encounter: Todo sobre Ruelas (Everything of Ruelas) in the city of Zacatecas; and the Anniversary Parade of Leon, Guanajuato (2018). Since 2013, Vazquez has worked as a producer for the National Institute of Fine Arts and the National Dance Company, and since 2015 for the National Opera Company and the National Theater Coordination. Currently Vázquez is the acting producer of the international piano festival "en Blanco y Negro" at the National Center of the Arts (CENART).

Cristina Vázquez is a specialist in Cultural Management, certified by institutions such as the Secretary of Mexican Culture and the 17 Institute of Critical Studies. She received certification in Critical Thinking in Cultural Management (2013) and Cultural Management in Latin America (2005) from the 17 Institute of Critical Studies. Vazquez' achievements in arts and culture include: consultant for the Municipality of Zacatecas in the preparation of its cultural development plan (2010); National Book Fair (FeNaL) Coordinator (2006 – 2009); consultant for Hay (literary festival, 2009) Zacatecas; programmer of the Teatro del Bicentenario, Leon, Guanajuato (2010). In 2006 Vázquez graduated from the University UNIVER in her hometown of León, Guanajato with a BA of Arts, majoring in communication. She currently lives in Chicago.

Beatrice Thomas
Consultant, Arts Equity Strategist, Artist
Vallejo, California
2nd Term Renewal

Beatrice Thomas, director of Authentic Arts & Media, is a national multi-disciplinary artist, cultural strategist, and creative producer. Whether through creative production, consulting or equity, diversity, and inclusion workshops, Mx. Thomas' focus is on uplifting and centering queer, transgender, and POC voices, with special attention to creating queer-inclusive family programming. They are a pillar of Drag Queen Story Hour, serving as director of the SF Bay Area chapter, on the Leadership Team for the national organization, and as a featured drag queen. Beatrice's work has illuminated the audiences of the deYoung Museum, SF PRIDE Mainstage, CounterPulse, SomArts Cultural Center and KALW Radio, and has shown in galleries across the United States. Currently, they serve on the national board of directors for the Association of Performing Arts Professionals..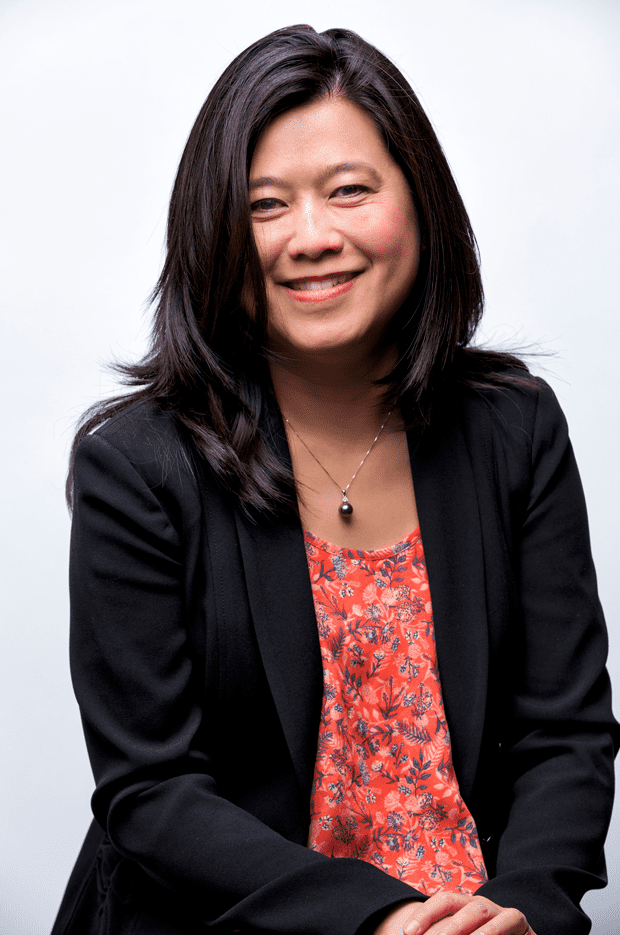 Amy Lam
Vice President,
Tisch Music, 92nd Street Y
New York, New York
2nd Term Renewal

Amy Lam is the Vice President of Tisch Music at the 92nd Street Y, New York. In this capacity, Ms. Lam serves as the chief executive and primary spokesperson of one of the key program centers at the iconic cultural institution. She provides and articulates Tisch Music's long-term vision in alignment with 92NY's institutional goals, guides the center's artistic and strategic direction that aims to expand the artistic portfolio, deepen relationships with artists and patrons, and stimulate organizational growth.

Before joining 92NY in 2021, Ms. Lam served as the Artistic Director of the Celebrity Series of Boston. Under Ms. Lam's direction of over two decades, the programming palette of the Celebrity Series expanded beyond the tradition of presenting the world's finest classical artists to include a variety of disciplines such as new music, modern dance, contemporary folk music, speakers, theater and interdisciplinary productions.

Since 2008, Ms. Lam also served as a consultant to a wide range of cultural institutions. Recent projects include guest curation for American Dance Platform at the Joyce Theatre, NYC, project management and international relations for New England Conservatory, artistic planning for Milton Academy, strategic planning for Boston University Tanglewood Institute, among others.

Prior to joining the Celebrity Series in 1991, Ms. Lam held positions at Aaron Concert Management in Boston, MidAmerica Productions in New York City, and the Anderson Center for the Arts in Binghamton, NY.

Ms. Lam serves on the board of Association of Performing Arts Professionals. She was a member of the Artistic Committee for Music Accord, a national consortium of performing arts presenters dedicated to new music commissioning. She was also a board member of Dance/USA, Dover Cultural Council (MA), Soldiers Field Park Children's Center at Harvard Business School, Volunteer Lawyers for the Arts in Massachusetts and Boston Dance Alliance.

Ms. Lam holds an MBA in Arts Administration from Binghamton University of New York, and graduated from the Chinese University of Hong Kong with a BA in Music.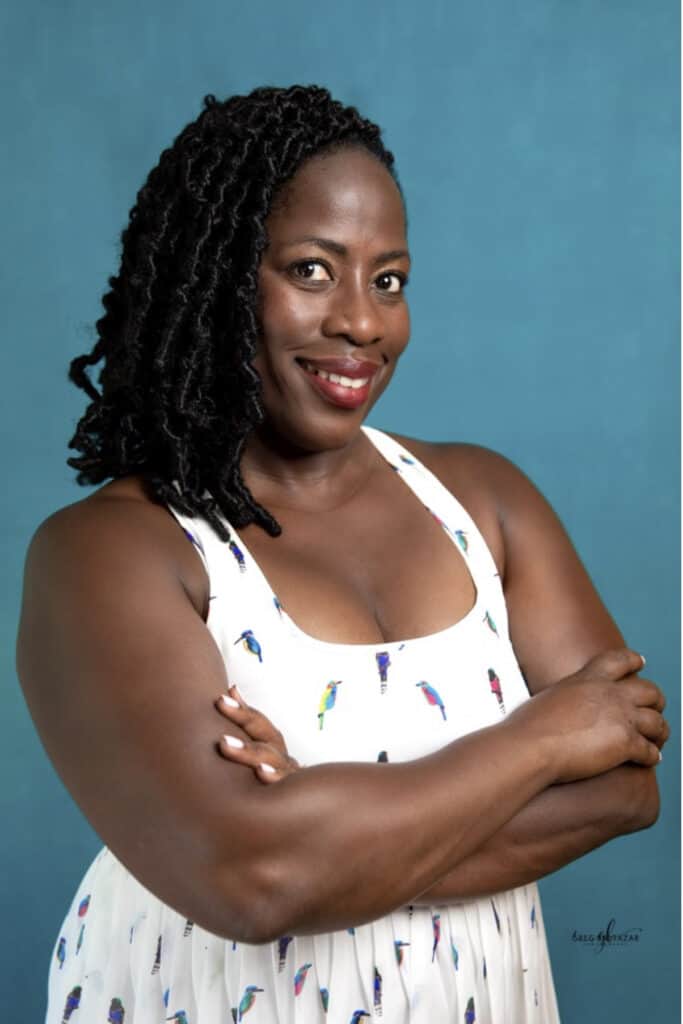 Francine Sheffield
Owner, Sheffield Global Arts Management
Richmond, VA
3rd Term Renewal and Proposed Secretary

Francine Sheffield started her dance career in New Jersey, where she was born and raised. She went to Montclair State University where she received her BFA in dance performance. Francine has performed with choreographers such as H.T. Chen, Wendy Perron, Amy Pivar, Marlies Yearby and Baraka De Soleil. She was a company member of Urban Bush Women under the leadership of Jawole Willa Jo Zollar for 6 years, where she traveled and performed all over the world. Francine pursued and received a MA in Performing Arts Administration from New York University, where she interned at IMG Artists as a Dance Division Representative in New York and ADAD (Association for Dance of the African Diaspora) as the Audience Development Specialist in London, England. She also studied abroad in Uganda, East Africa, for a cultural exchange of learning and teaching dance to underserved children. Francine then went on to work as Artist Representative for Pentacle, where she booked engagements for emerging dance companies. With her knowledge of dance and skills in arts administration, Francine decided to start her own arts management company, Sheffield Global Arts Management in 2014.

As an APAP exhibitor, Francine was selected for the Emerging Leadership Institute, class of 2013 and was a recipient of the inaugural scholarship, APAP|NYC Participation Assistance Fund for the 2016 conference.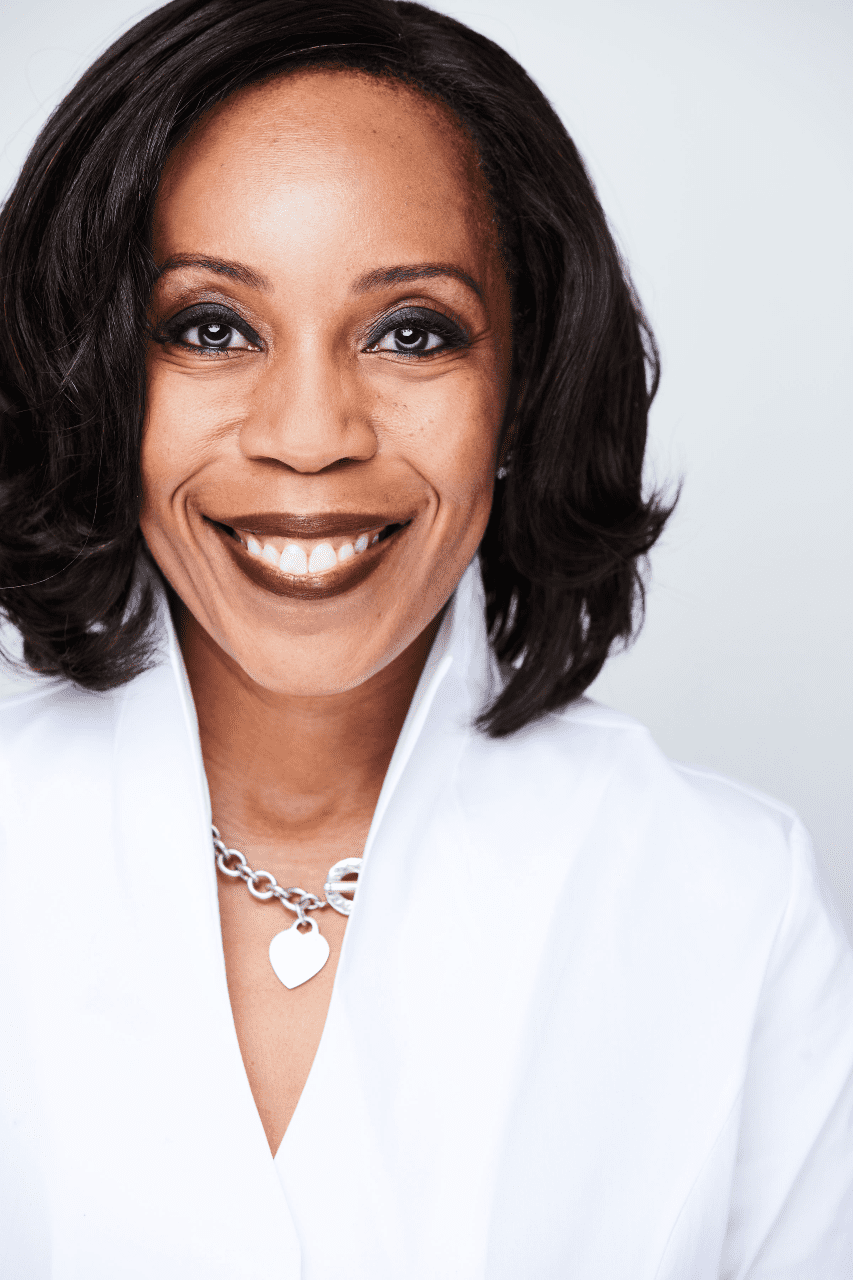 Renae William Niles
Chief Content and Engagement Officer,
Los Angeles Philharmonic
Los Angeles, CA
3rd Term Renewal

Renae Williams Niles has worked in the nonprofit sector for nearly 30 years serving in many capacities including executive director for an education foundation, chief operating officer/associate dean of administration/diversity liaison for university dance school, dance company manager, grantmaker for Los Angeles County, dance presenter for The Music Center, adjunct professor for Claremont Graduate University, grant panelist/nominator, consultant, moderator and guest curator. She is currently the chief content and engagement officer for the Los Angeles Philharmonic, overseeing programming, marketing/communications, learning and community/government relations.

Renae is currently board chair of the Association of Performing Arts Professionals and has been an active member since 1995. She is also a board member of American Dance Movement and on the board of councilors for University of Southern California (USC) Kaufman School of Dance. She served on the Western Arts Alliance (WAA) board for 13 years including as board president. Renae also served on the board of trustees for Dance/USA and as an advisor for the New England Foundation for the Arts' National Dance Project. Renae has served as a panelist for the James Irvine Foundation, the National Endowment for the Arts, United States Artists, among others and also as an anonymous nominator for national foundations. An alum of USC's School of Journalism, she more recently received a certificate in Diversity and Inclusion from Cornell University and participated in the inaugural USC Racial Equity Leadership Academy in 2019/2020. Renae received the 2017 WAA Service to the Field Award and in 2021, she was recognized as an Unsung Hero by the State of California Legislative Black Caucus.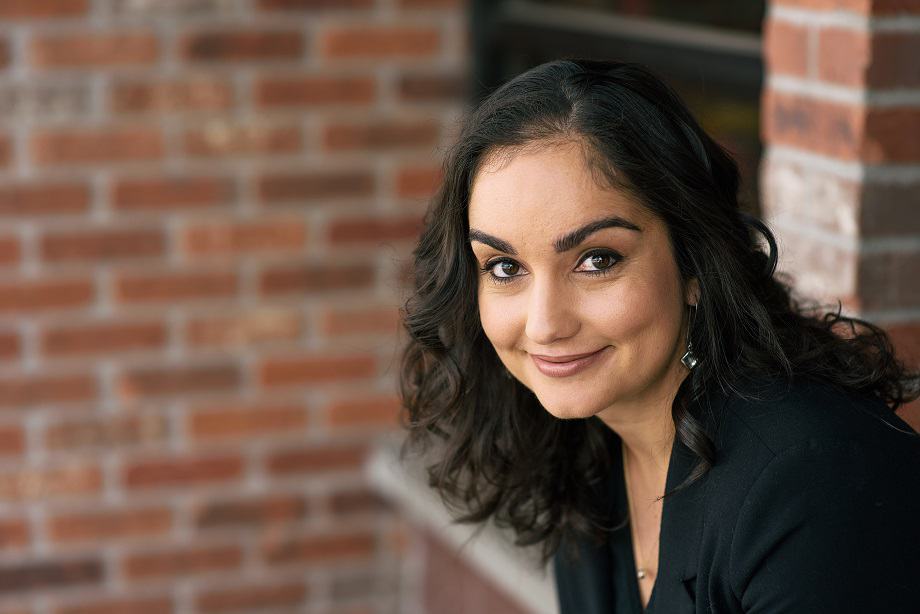 Aisha Ahmad-Post
Executive Director, Newman Center for the Performing Arts,
University of Denver
Denver, Colorado
1st Term

Aisha Ahmad-Post is the Executive Director of the Robert and Judi Newman Center for the Performing Arts at the University of Denver, helping to raise the organization's profile as a dynamic space to see marquee names and rising stars from a variety of genres and perspectives. She was the inaugural Director of the Ent Center for the Arts at the University of Colorado Colorado Springs where she established the center as a fixture of the local arts community, bringing many touring acts into the city for the first time. Earlier in her career, Ahmad-Post served as the Producer of Public Programs for The New York Public Library, and before transitioning into the nonprofit sector, she held positions at Columbia Artists Management and Barrett Vantage Artists. Ahmad-Post received her bachelors and masters from the Indiana University Jacobs School of Music. She is an alumna of Cohort IV of the APAP Leadership Fellows Program as well as the Jacobs Pillow Dance Presenters Forum. Ahmad-Post was appointed by Mayor Michael Hancock to the Denver Commission on Cultural Affairs in 2021.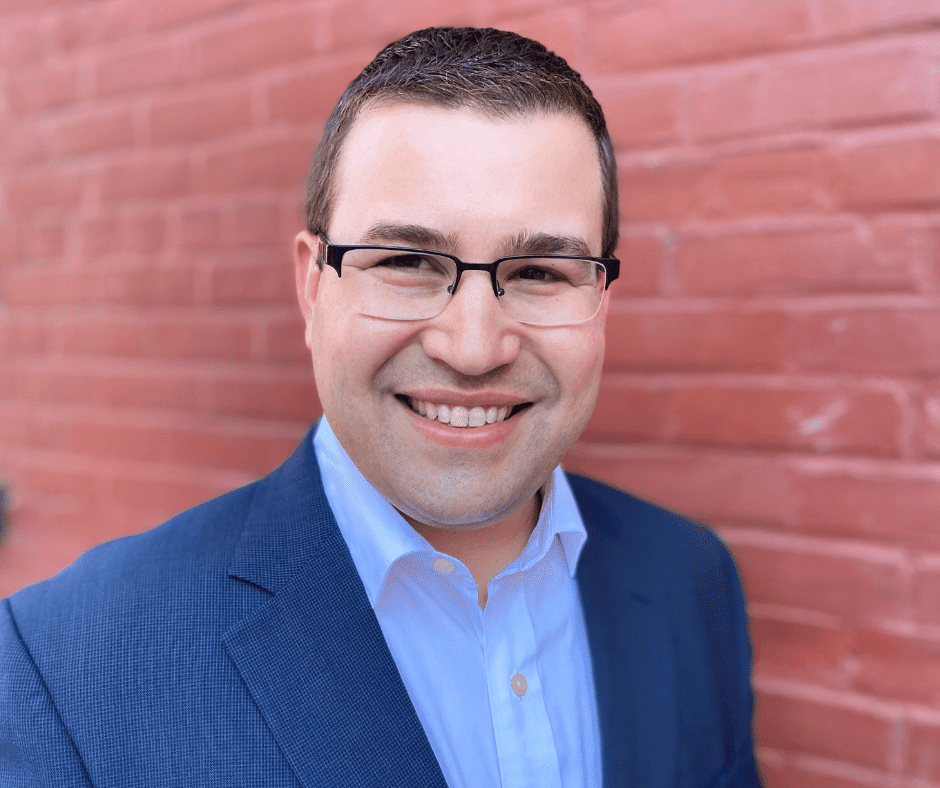 John Zion
Managing Director, MKI Artists
Burlington, Vermont
1st Term

John Zion serves as the Managing Director of MKI Artists, one of the leading classical music management agencies in the United States where he directs the careers of a prestigious roster of artists, ensembles, and composers. He is also a co-founder of OurConcerts.live that produced and streamed more than 300 concerts during the pandemic and continues to provide access to live music to audiences around the world.

Also an active consultant, John works with artists, administrators, and arts organizations on career development, project management, and digital marketing. John serves on the board of Chamber Music America and has guest lectured and presented on arts-related issues at the Colburn School of Music, University of Michigan, Manhattan School of Music, Banff Centre, APAP|NYC, and Chamber Music America's National Conference. He was named one of the "Rising Stars in the Performing Arts" by Musical America in 2012 and received a BM in Violin Performance from the Hartt School of Music.


Lane Harwell
Program Officer of Creativity and Free Expression,
Ford Foundation
New York, New York
1st Term

Lane Harwell (they/he) is a nonprofit and philanthropic leader working to advance mission-driven organizations on the frontlines of social change.

Currently a Program Officer of Creativity and Free Expression at Ford Foundation, Lane manages a national grants portfolio focused on the intersection of arts and culture, civic engagement, and justice. They are responsible for Disability Futures, a fellowship program to advance disabled artists and journalists; and Reclaiming the Border Narrative, a storytelling and archiving effort to strengthen immigrant rights. Lane also co-manages America's Cultural Treasures, Ford's transformational initiative to advance Black, Indigenous, and people of color arts organizations nationally and increase giving by other donors and foundations. This program was launched in 2020 and has raised $276 million in pooled funds.

Prior to Ford, Lane was the Executive Director at the advocacy and service organization Dance/NYC. They founded Dance/NYC as an independent nonprofit in 2012 and grew it from the ground up to serve more than 1,200 dance makers and companies.

Lane's professional and educational background encompasses creative, business, and civic realms, including an MA in Performance Studies from UC Berkeley, an MBA from Columbia Business School, and an early career as a ballet dancer. They trained at School of American Ballet and San Francisco Ballet and performed with American Ballet Theater Studio Company.

Lane currently co-chairs New York Grantmakers in the Arts, a peer network of grantmakers. They are past chair of the Steering Committee for the New York Dance and Performance Awards and the Arts Committee of the Municipal Art Society.

Lane identifies as white, queer, disabled, and nonbinary, and is committed to anti-racism and elevating issues of diversity, equity, and inclusion.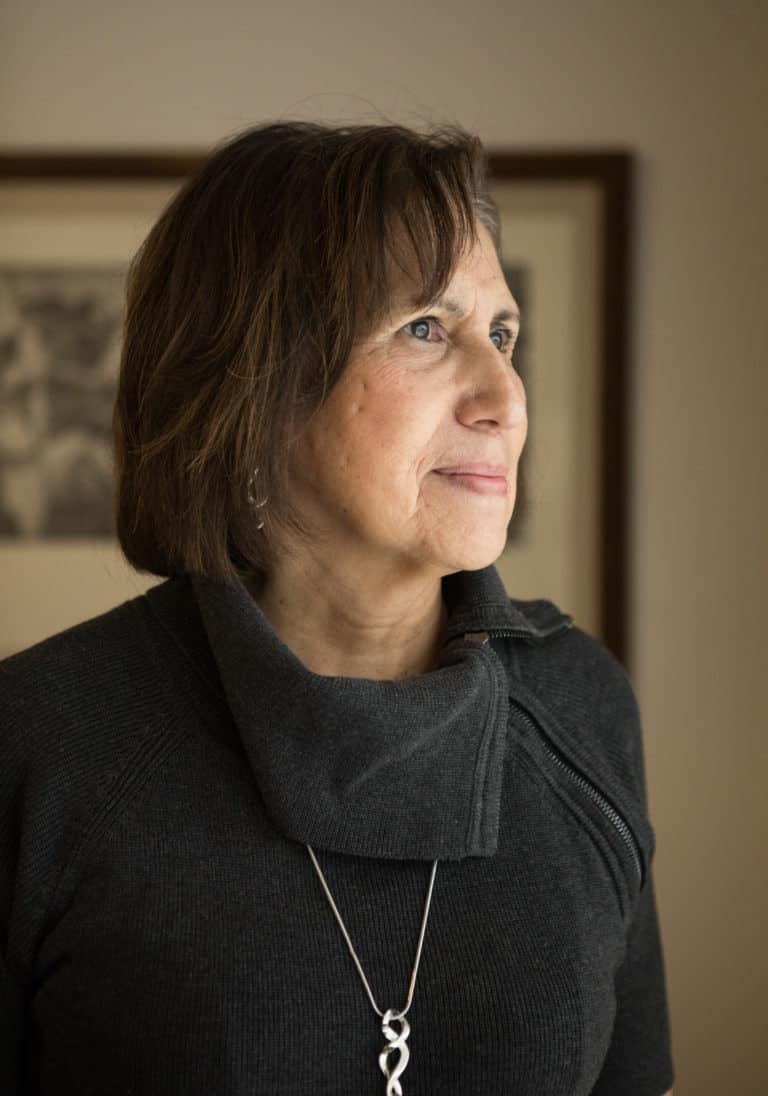 María López De León
Retiring President & CEO
National Association of Latino Arts and Cultures
San Antonio, Texas
1st Term

María López De León is the President, CEO and board member of the National Association of Latino Arts and Cultures (NALAC). In January 2013, President Obama appointed Ms. De León to serve on the National Council on the Arts. In 2012 and 2013, Ms. De León was named among the nation's Fifty Most Powerful and Influential People in the Nonprofit Arts.

Ms. De León has been with NALAC for twenty-two years and has served as President and CEO for five years and Executive Director for nineteen years. Ms. De León has been involved in all aspects of development and implementation of the NALAC programs and strategic initiatives. Under her leadership, NALAC developed and launched four grant programs including the NALAC Fund for the Arts (NFA), a grant program for Latino artists and organizations; the Catalyst for Change, a grant program for artists whose work focuses on radical solutions to achieve racial justice; the Actos de Confianza, a pandemic emergency relief grant for artists and organizations; the Transnational Cultural Remittances (TCR), a grant program for artists and organizations in the U.S., Mexico and Central America; She has directed the continued development of twenty editions of the renowned annual Leadership Institute and ten convenings of the Advocacy Leadership Institute in Washington, DC; co-founded the Intercultural Leadership Institute; directed the convening of eight NALAC National Conferences and twenty-nine Regional Arts Training Workshops across the country.

Ms. De León is an arts administrator and cultural practitioner dedicated to strengthening communities through the arts and has multiple years of experience working with Latino artists and arts organizations. She serves on multiple arts and culture policy panels and is a noted speaker and advocate for the arts, cultural equity and social and economic justice. Ms. De León serves on the National Council on the Arts and on the boards of the First People's Fund, the National Assembly of State Arts Agencies, the National Hispanic Leadership Agenda, the Performing Arts Alliance, the Lewis Prize for Music and the United States Department of Arts and Culture. She is an advisory council member of Women of Color in the Arts.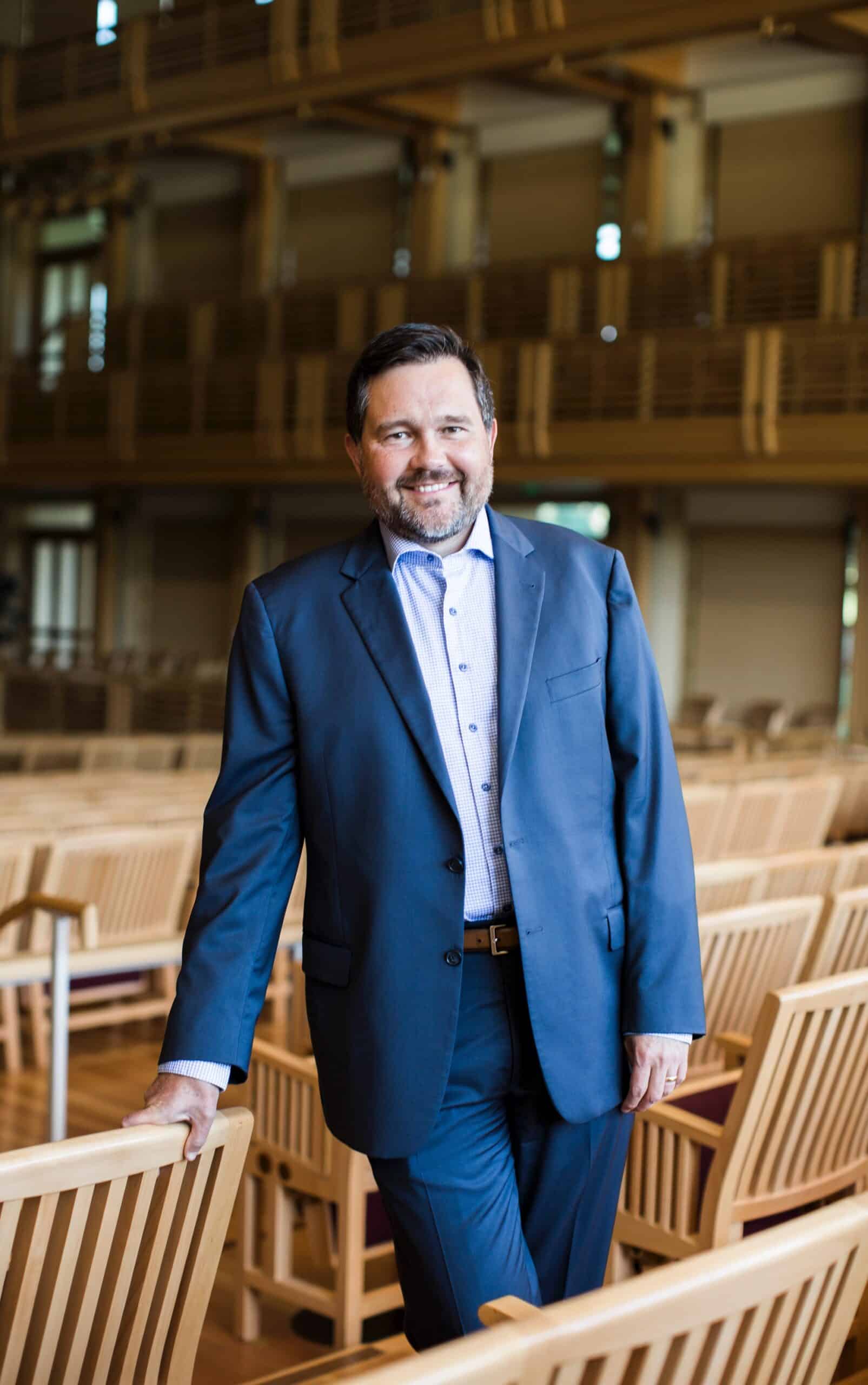 Jacob Yarrow
Executive Director, Green Music Center at Sonoma State University
Rohnert Park, California
1st Term

Jacob Yarrow is executive director of the Green Music Center at Sonoma State University in Sonoma County, California. He oversees hundreds of annual activities including the presentation of performances by touring artists and hosting concerts by student groups and resident companies. Under his leadership, the Green has embraced the role of university presenter by prioritizing the support of artists, exploration of ideas, interdisciplinary approaches, and deepened engagement with Sonoma State students and the region's communities. He also serves a campus leadership role as a member of the Sonoma State Cabinet.

Prior to moving to Sonoma County in 2017, Jacob was programming director of the University of Iowa's Hancher Auditorium where he led creation of a multidisciplinary presenting season with 25-30 performances each year and a wide variety of education and artist residency programs, totaling over 100 annual activities. During his eight-year tenure, Hancher mostly operated as a presenter without a facility and used more than a dozen different performance spaces each year while a new performing arts center was planned and built. He programmed the first two seasons in the new Hancher Auditorium.

Jacob also worked as executive director of Garth Newel Music Center (where he founded the Virginia Blues & Jazz Festival), and as education director at the Association of Performing Arts Professionals in Washington, DC. He began his career as a touring musician and as a junior high music teacher. He holds degrees in music performance from the University of Michigan and University of North Texas. He lives in Petaluma, California with his wife Debbie. His daughters Grace and Ella are both in college.

Jacob has served on numerous grant panels, committees, and boards including the National Theater Project, Chamber Music America, and Any Given Child-Iowa City. He has been involved with a variety of APAP committees and projects throughout his career.

Membership Meeting 2022 Minutes
2023 Membership Meeting
APAP members are invited to join us for the APAP Annual Membership Meeting, followed by a Town Hall on
Monday, January 16, 2023 from 11:00 a.m. - 12:30 p.m. (EST)
in person at the APAP|NYC+ 2023 conference.
This meeting will also be available for members to livestream. Members do not need to be registrants of the APAP|NYC+ conference to attend. If you wish to stream the member meeting, please
register here
.
APAP will publish the meeting agenda soon. Early voting for members is open now.
The deadline to vote early is January 10, 2023 at 11:59 p.m. (EST).
Members may also vote at the in-person meeting.
CAST YOUR VOTE